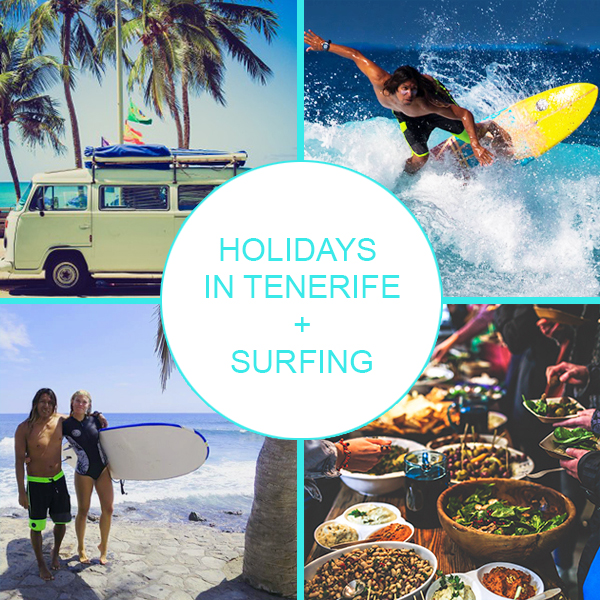 Surfing lessons in Tenerife – amazing course
The offer for people who want to experience a wonderful holiday in Tenerife. If you need regeneration and want to actively spend your holidays exploring the magical corners of the island, and other offers do not meet your expectations, it is an ideal place. With us you will experience an unforgettable journey, know places that are not in the guidebooks, restore your body and calm your mind. We approach our guests as individuals and endeavour to meet special expectations. During your stay our offer includes: a regeneration programme, vegan cuisine and of course surfing lessons in Tenerife.
HOLIDAYS IN TENERIFE PLUS SURFING:
7 DAYS WITH ACCOMMODATION – for 7 nights, check out our locations
TRANSPORT – from / to the airport and full care throughout the whole stay
2 VEGAN MEALS A DAY – breakfast, dinner and tapas for the expeditions, fresh fruit and detox water without limitation, check out our menu and gallery dishes
SURFING LESSONS – min. 2h per day with private teacher
BANANA MILK TRIP – snorkeling, beaches and picturesque areas of Tenerife
3H CATAMARAN CRUISE – dolphins and whales watching, swimming in the ocean
BANANA MILK TENERIFE MAP – what to see in the Tenerife
AT YOUR DISPOSAL – snorkeling equipment, handmade Banana Milk cosmetics
– PRICE FROM 890€/1 PERSON* –
ORDER HOLIDAYS IN TENERIFE + SURF – CONTACT US
* Minimum number of people is 2, there is an option to change programme or the date of stay – please contact us. These prices do not include 7% of IGIC.
* * If you would like to know more info about our attractions, contact us please.